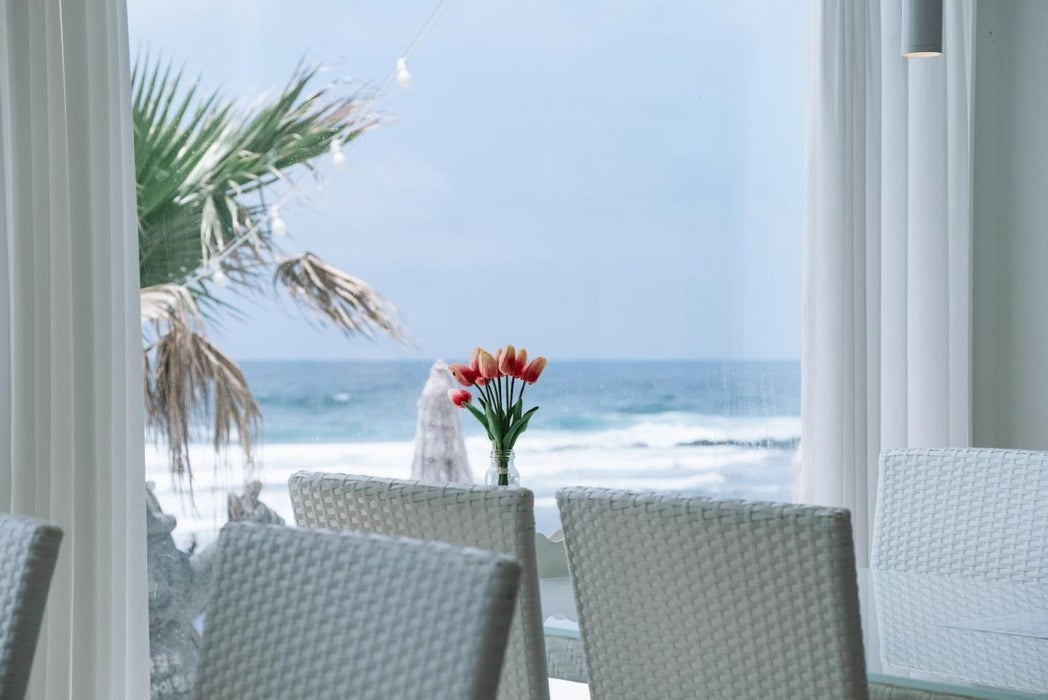 No matter how long you've lived in your home, eventually, you'll get to the point where you want to redecorate. Sometimes it's out of desire, other times out of need. If you're looking for a warmer atmosphere, a functional home office, a new nursery, or updates for an older home, read on to discover the best tips from CPM Realty PSC.
Cozier Atmosphere
We all want our homes to feel warm and cozy so we can come home at the end of every day and truly relax.
Lighting is a great place to start
. Avoid harsh lighting like fluorescent and, instead, opt for table and floor lamps with soft and warm bulbs. The Home Design Institute suggests
hanging photos and other art
on the walls, in particular the ones that bring you the most joy. If you're redecorating the living room, add books to shelves and a rug to tie the room together.
Don't underestimate the smaller details like curtains and couch décor. Add some comfort with beautiful window coverings and graceful draping hooks to use during the day. As for pillows and blankets, choose items that will match your style, and remember that a pop of color never hurts.
Functional Home Office
Working from home is tricky enough, so it's vital to get the decorating right.
Smart paint choices may surprise you
: they range everywhere from eggshell to yellow to red to green. Choose colors that will relax you enough to feel calm and collected as you work, and consider a pop or two of colors that have been known to increase concentration. ZenBusiness notes the importance of
furniture in a home office
; it should be comfortable and
conducive to healthy posture
, all while keeping you attentive to your work.
If your office is a shared space and tends to get covered with debris (e.g., if you have children who play there sometimes), find attractive bins or drawers to keep these items in. When possible, block off your workspace with curtains or decorative screens to separate you from the rest of the room.
Calming Nursery
Did you know that there is something called color psychology that establishes what colors evoke which feelings? While you'll want softer colors for the walls, bright accents are a great way to bring in more healthy stimulation.
Check out this resource
from Nursery Design Studio for more guidance.
Stick-on decals and wallpaper

have become popular choices

in nursery decoration and with good reason: they're easy, readjustable, and affordable. If you don't like decals, use some calming art pieces instead. Additionally, check your house and garage for items that can be incorporated directly into the nursery; perhaps you have an old dresser in storage that needs a home. Bringing in already beloved items is a wonderful way to personalize the nursery.
Updating an older home
There's something to be said about the charms of living in an older home. It can, however, come with drawbacks, including outdated décor.
Begin your modernizing mission
as you did with the others: paint. In addition to walls, paint old cabinets, doors, vanities, baseboards, and trim. The bathroom and kitchen are often where people want to start since they tend to show a home's age the most. Switch out old light fixtures, vanities, and shower faucets to make a big impact with relatively simple labor.
Again, small details are important. Changing the hardware on cabinets, doors, and windows can make a world of difference in bringing your home into the 21st century. If you have hollow-core doors, consider switching them out for solid. Add and remove door locks as needed; this is especially important when you have children who may accidentally lock themselves in a room.
There are all kinds of reasons to redecorate. The key is to incorporate as many lovable items as possible; those that make you happiest. Whether you're looking for a cozier atmosphere, a practical home office, a new nursery, or to update an older home, you have a wide array of options before you.
If you're looking for a new home to redecorate, CPM Realty PSC can help you find just what you're looking for. Get in touch with us today by phoning (787) 637-7945.
Photo Credit: Unsplash
Natalie Jones
Redecorating Your Way to Happiness: Décor to Suit Your Needs